Management Philosophy
Co-creating the brand value of space and contributing to the realization of a culturally diverse society
Guiding Principles (Five Spirits)
The Spirit of "Welcome"
We visualize spaces attractively with "creative techniques" and "hospitality" to provide visitors with a sense of comfort and excitement.
The Spirit of "Sustainability"
Through 3Rs Activities (RECYCLE, REUSE, REDUCE), we promote sustainable corporate activities, taking into consideration their impact on the environment, society, and economy.
The Spirit of "Be the change"
We will be the "change" and work together with our customers to develop and propose innovative products that are always ahead of the times.
The Spirit of "Compliance"
We will comply with laws and regulations throughout our business activities and meet the trust and expectations of society by responding to customers with sincerity.
The Spirit of "Big Family"
We value the connections between people, heart to heart, and mind to mind, and foster a corporate culture of mutual respect and cooperation.
Thoughts behind symbol and logotype of Pearl Idea
symbol
The motif is based on the Mobius wheel, which represents eternal cycles and activities.
The left half of the symbol mark represents the letter "P" for Pearl, and the right half represents the "i" for Idea.
It represents our company's attitude and the hearts of our employees, which are formed by the fusion of our long-cultivated manufacturing traditions and the new "ideas" that are constantly being created.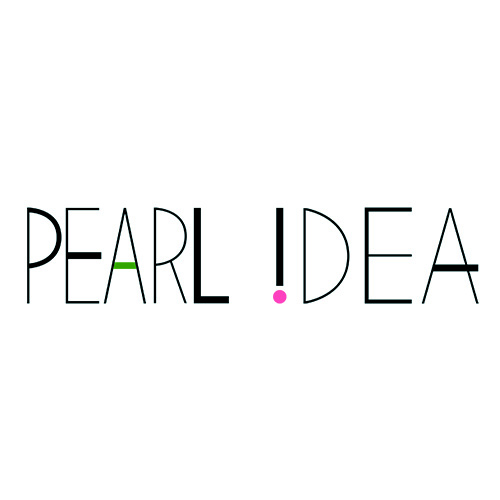 logotype
The various fonts of logotype represent the diversity.
The pearl lettering is centered with a nucleus of evergreen, which is the interference color of pearls and represents tradition,
It represents the tradition of craftsmanship that has been cultivated in a way that is different from that of others.
The letter "i" in idea represents a reversal idea with the motif of an exclamation mark of "That's it!"
The round portion is cherry pink, which is another interference color of the pearl.
Also, the letter "A" in idea mean a penetraing idea.
Co-creating brand value in the customer's space with different manufacturing and different ideas from others.
We want to be a "space branding company".